Die Gestik des Webens is an interactive spatial installation consisting of projected program video and motion capture. The weaving structures of the oak processionary moths form the visual basis for the algorithm-based shape generation in the program.
Font: Teodor by Displaay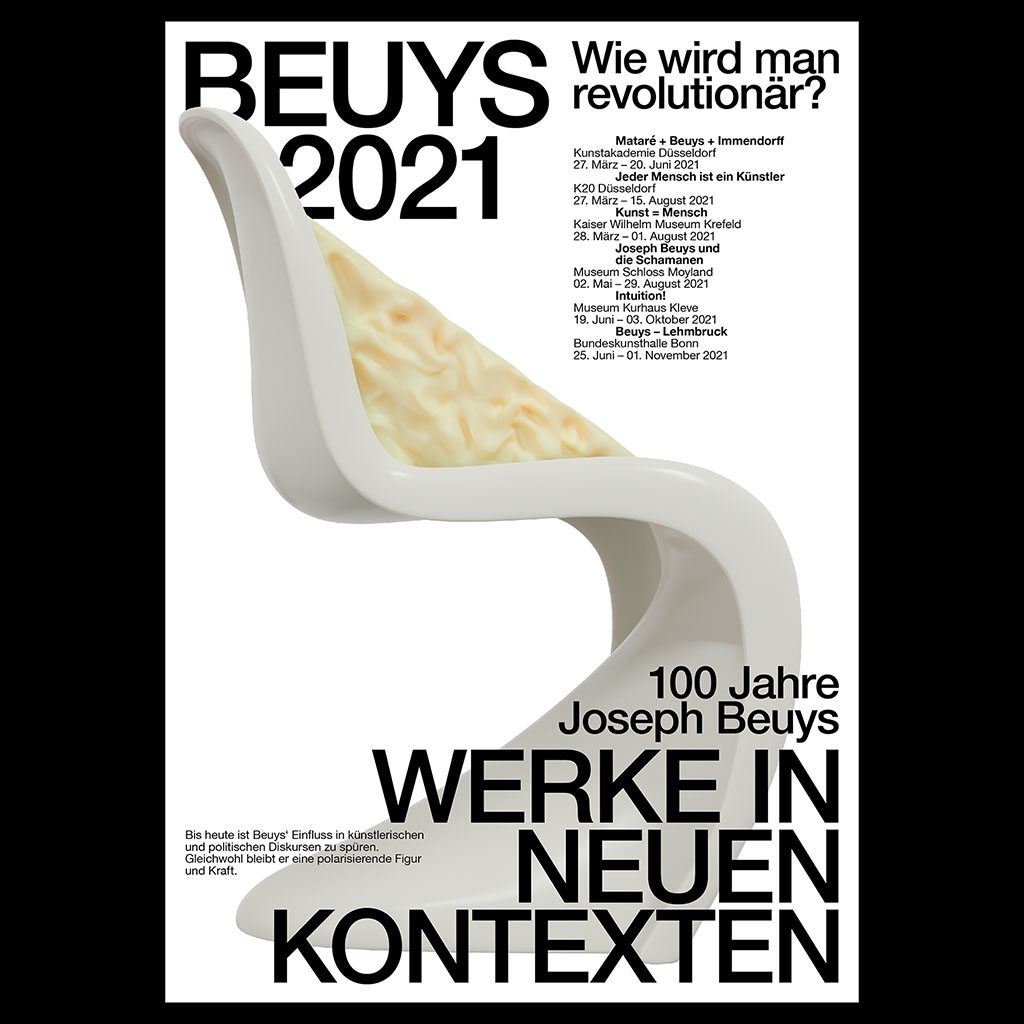 Works in New Contexts – 100 Years of Joseph Beuys. How does one become revolutionary? The studies end. The education, however, never does. I want to use the Beuys year 2021 to visit some exhibitions. For this purpose, I created this free poster work with Panton fat chair.
Tree structures implemented by code in constant change through interaction. This form studies using Processing led to this poster design summarizing the project. Font: APOC by BLAZE Type
Sculptures in constant change by their environment. The works on display constantly change their appearance depending on the weather, light situation and season. Font: APOC by BLAZE Type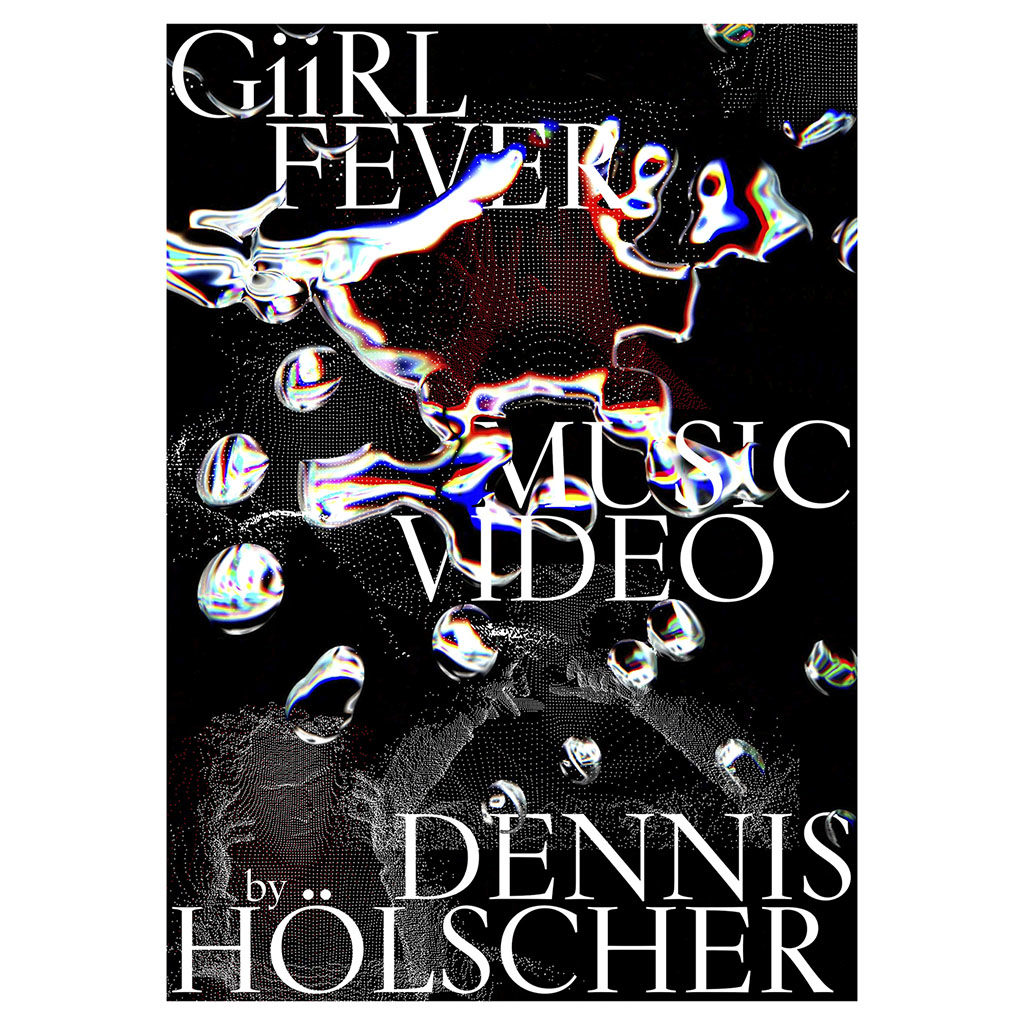 Poster design for the single and music video release GiiRL – FEVER. 
Hans Arp's art was not only part of my bachelor thesis on the aesthetics by chance. I also encountered his works last year at the Arp Museum near Bonn. Recently I wrote an animation code using Processing, whose forms reminded me again of his visual language.
In the combination of all elements, I always try to contrast a clear typographic framework with a playful, unpredictable component.
The formal language surrounds the content in balance, but should also provide it with a counterpart.
Together, there should be enough friction to give the design another visual layer in addition to the clear conveyance of information.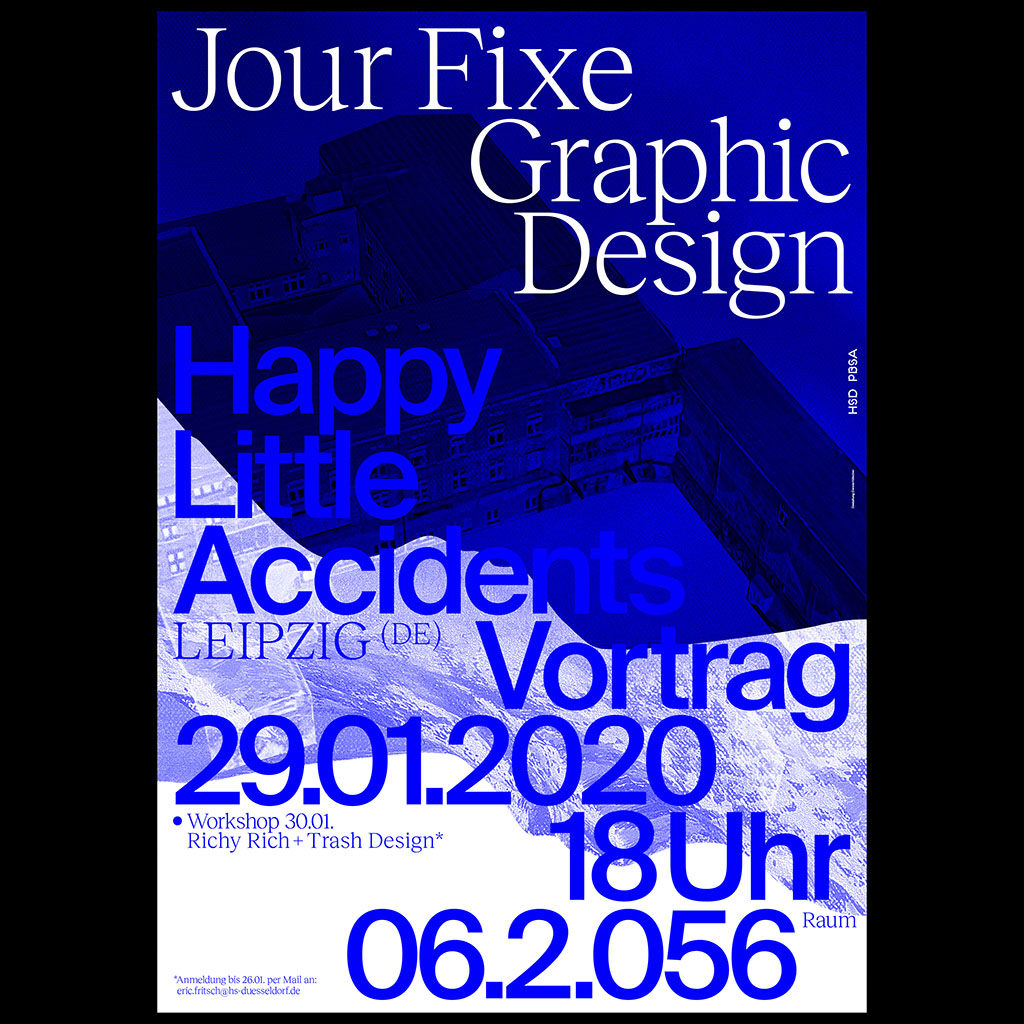 Lecture poster for Happy Little Accidents Studio at the Hochschule Düsseldorf.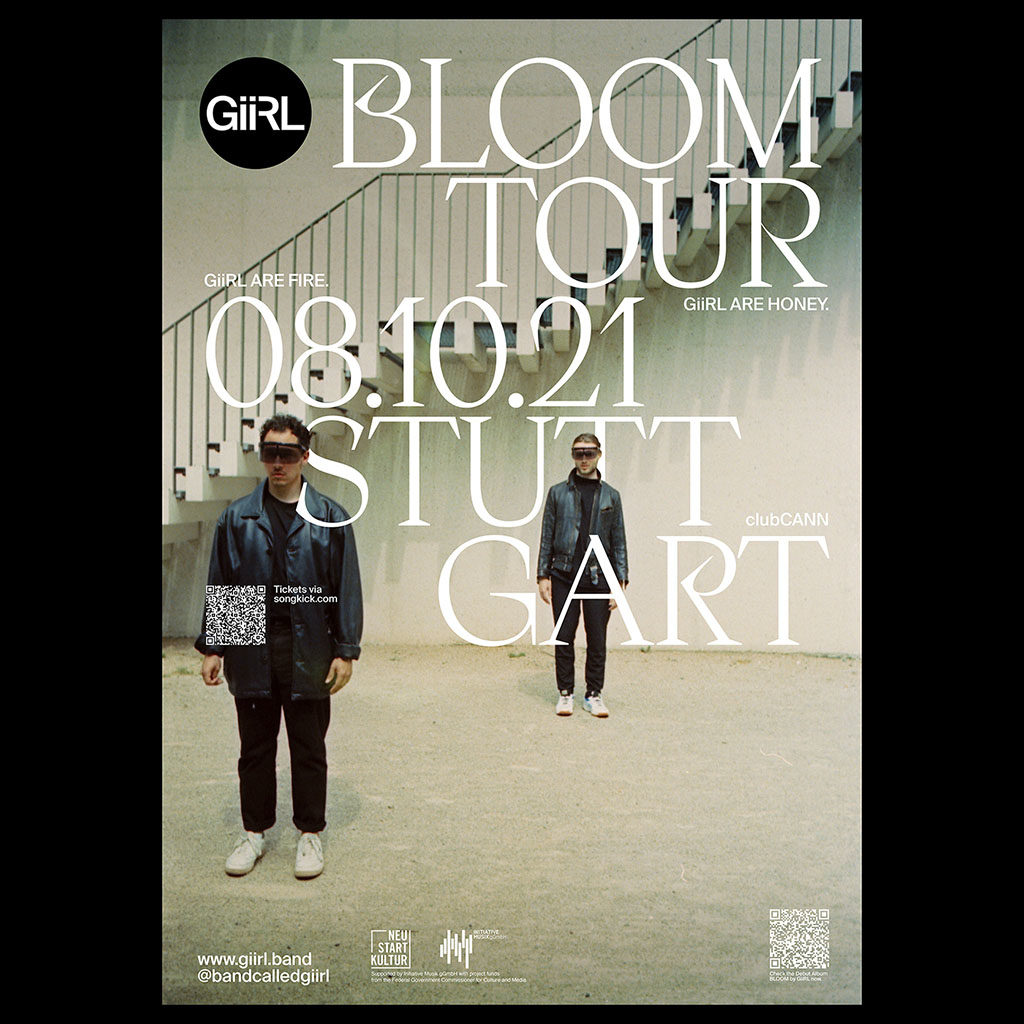 Tour Poster for GiiRL – Stuttgart 2021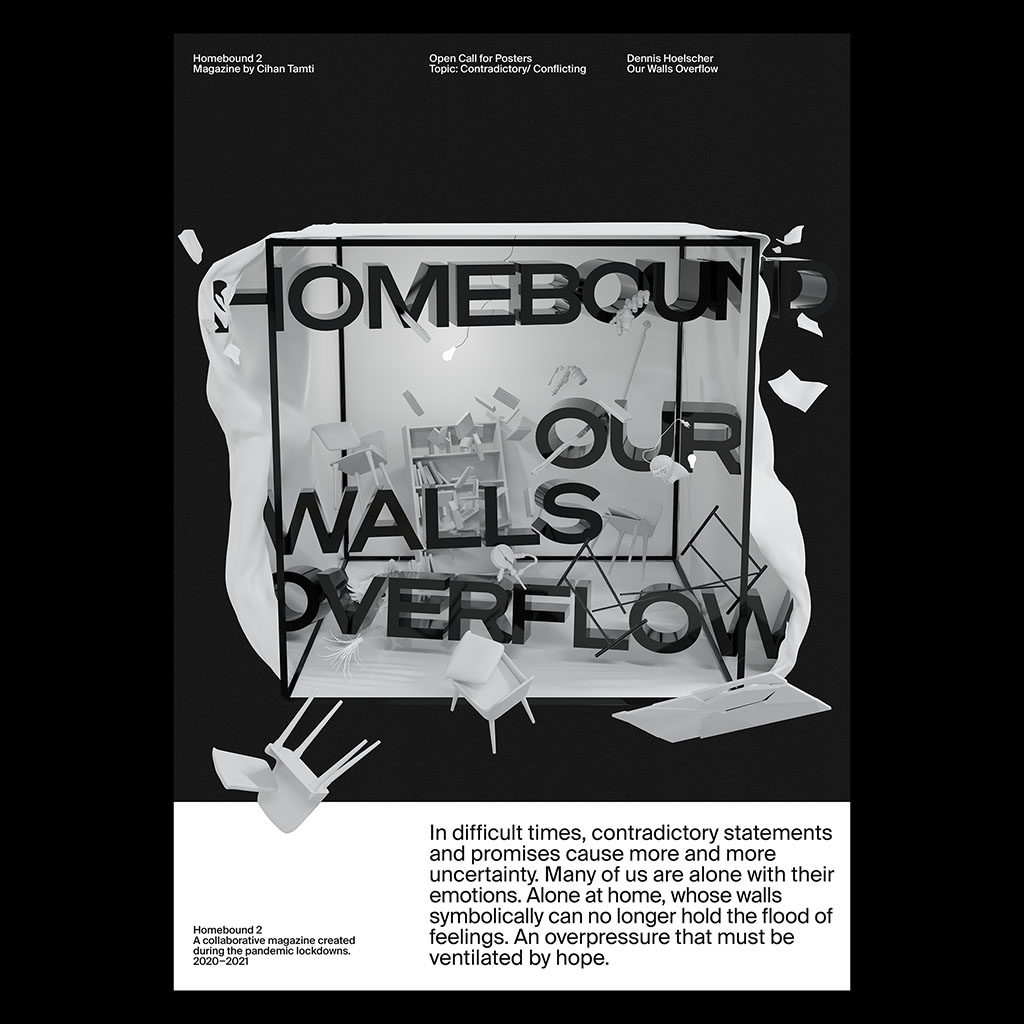 For Homebound 2 – a collaborative magazine created by Cihan Tamti during the pandemic lockdowns 2020−2021 I created this render and poster design. In difficult times, contradictory statements and promises cause more and more uncertainty. Many of us are alone with their emotions. Alone at home, whose walls symbolically can no longer hold the flood of feelings. An overpressure that must be ventilated by hope.